Motorcycles
We stock a huge range of KTM and Kawasaki Motorcycles
ATV & Utility
If you are wanting to get around on variable terrain we have what you need
Watercraft
Heading to the water? We have a top range of the best waverunners and jet-skis.
LEADING DEALER FOR ALL YOUR REQUIREMENTS
NEW & USED
Extensive range of new and used motorcycles.
FINANCE AVAILABLE
We offer finance at competitive rates. Contact us now for a quote.
SERVICES
Our technicians are fully trained & have the very latest diagnostic equipment.
DEMONSTRATORS
AFC carries a large range of demo units available so you can be sure of your purchase.
EXPERIENCED STAFF
The team at AFC are 2nd to none. Our energetic and friendly team has extensive knowledge to help you make the right choice.
PARTS & ACCESSORIES
AFC carries a large range of parts, accessories and merchandise. Our knowledgeable team will help find the right parts to keep you going.
Our Brands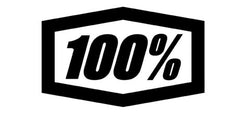 Our Values
Our experience and professionalism mean that you won't end up paying twice.

Liam Ellis – General Manager
To provide a superior and more efficient service than online shopping with an AFC human touch.

Parts Department
To drive the ultimate AFC experience whilst leading the industry in customer needs and wants.

Sales Department
To ensure we are a trustworthy environment where customers rely on AFC's top quality workmanship to keep them running.

Service Department